Combat Archery is a fusion between archery, paintball, and dodgeball. Archers will play in a safe head-to-head competition where they'll use safe foam-tipped arrows and bows to shoot at targets and opponents in Montreal's largest indoor playing field. Channel your inner Robinhood or Katniss (Hunger Games) with a bow and arrow while you dodge, aim, and shoot around inflatable bunkers.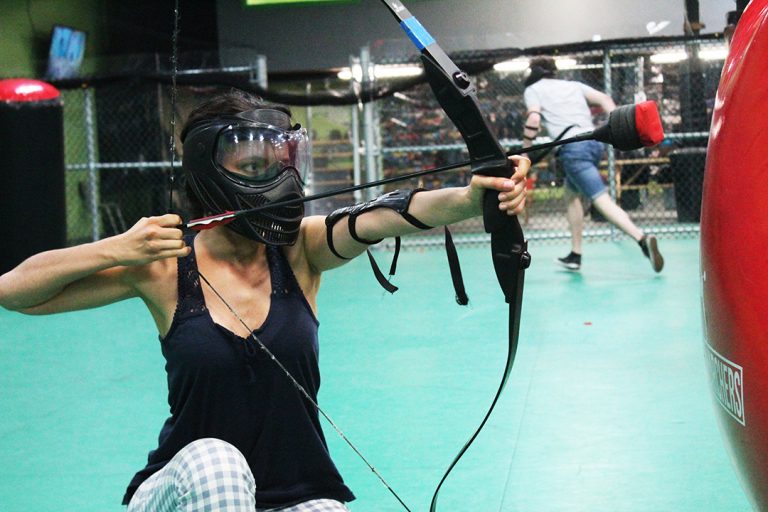 Combat Archery session includes:
20 minutes of instructions and target practice.
60 minutes of games in the Arena.
Free souvenir photos of each player in action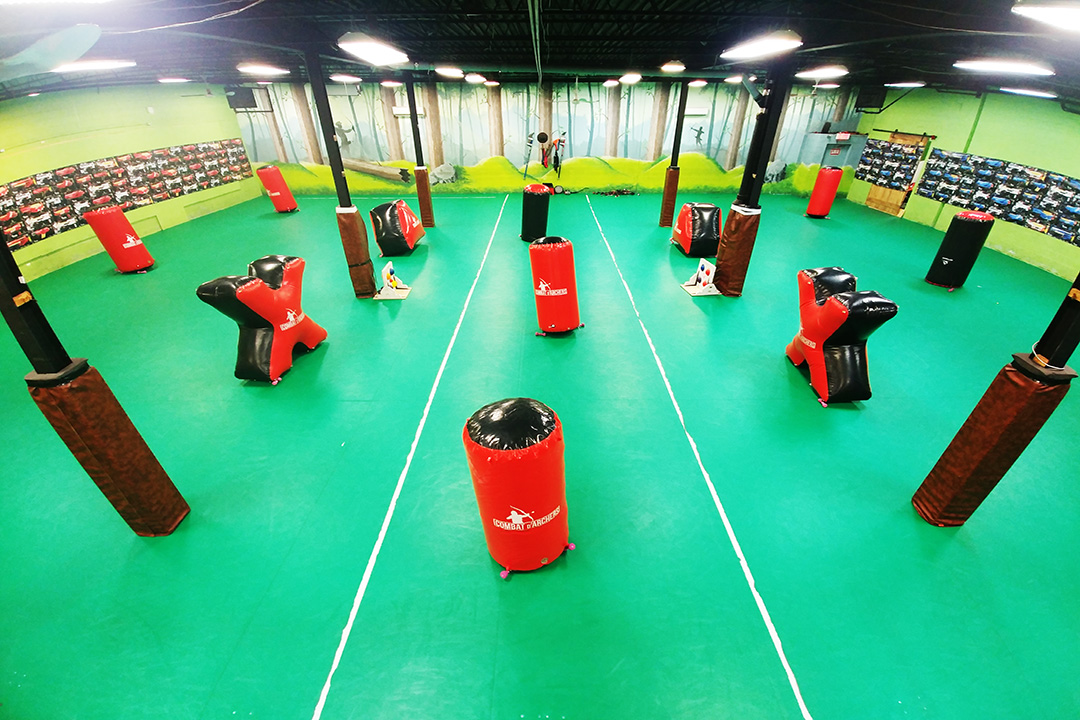 Largest Indoor Playing Field in Montreal
Experience Montreal's largest indoor Combat Archery playing field! Up to 40 players can play at a time. If you are over 40, we run smooth rotations and you can do other activities while you wait. The field is also equipped with air conditioning units. With all the equipment provided, an experienced animation team and ambiance music; you are guaranteed to have an unforgettable time!
You will spend 20 minutes in the training room where instructors will teach you how to shoot arrows like a pro. Learn proper archery form and walk away with a real skill that you may even take up as a hobby!